1. White Marble Almond Nails Design
Definitely the marble nails are very elegant and make your hands look eye-catchy especially white marble nails, nothing to match with elegance, and here is this wonderful design that adorned with rhinestones at cuticle area will make you inspired.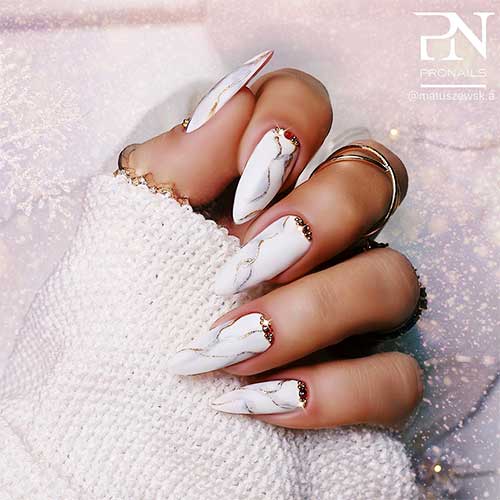 2. White and Black Almond Nails Design
Sometimes you may need something special and unusual to make you shine among your loved ones, so this matte black and white almond shaped nails design will make you feel elegant and special.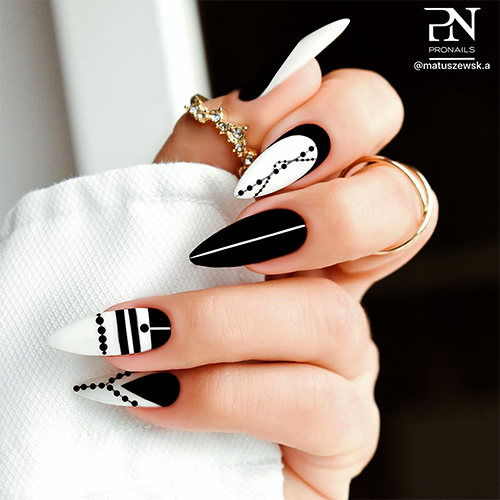 3. White Almond Nails Long With Rhinestones
You may like short nails and see long ones as less beautiful, but this white almond nails long will change your mind about long nails, especially in the presence of white color with an almond shape that adorned with some rhinestones, and I think it's a perfect nails for dark skin hands.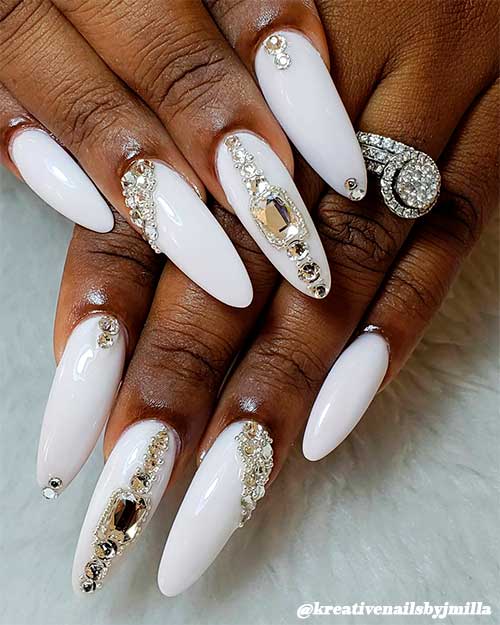 4. White Almond Nails with Glitter
This so elegant nail art design which achieved with hybrid white gel polish which, can last for a long time in saturated color, also the gold mirrored sticker lines give the design a special touch, and the glitter accent nail is really accentuates the whole design, anyway we promise you will never regret copying a nail art design like this!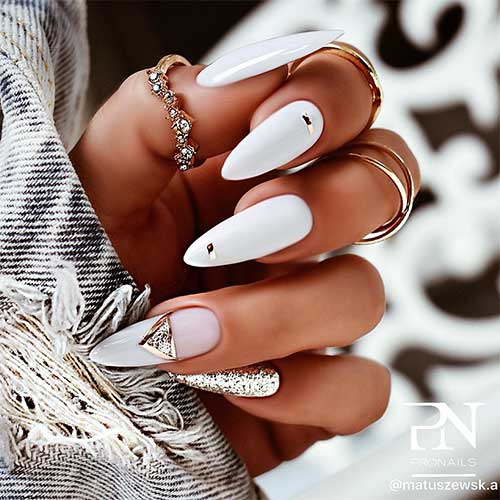 5. Matte White Almond Nails with Gold Glitter
Matte nails have fashion-forward appearance that worth trying in winter to get a classy look, also it suits spring/summer time to get a fresh nails look, so you can find this matte white almond nails design with rhinestones and two accent gold glitter and nude color nails, will catch your eye.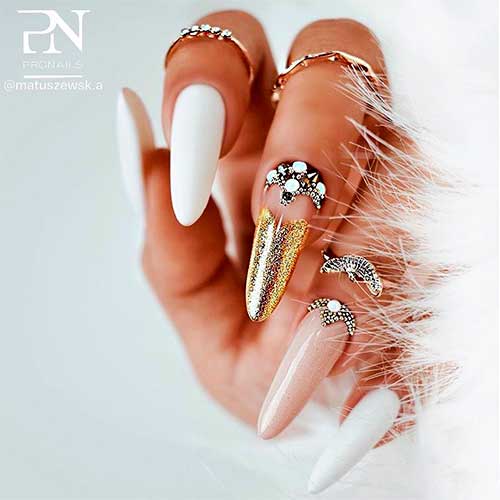 6. Silver Glitter French Tip on Almond Nails White
Modern French manicure is always in style to get a stunning nails look, so you will love this white French nails almond shape that can be easily done using a white gel polish over your almond shaped acrylics, cure, then use a tape to define the French tips before applying the silver glitter and let it dry then remove the tape, and enjoy the nail art design.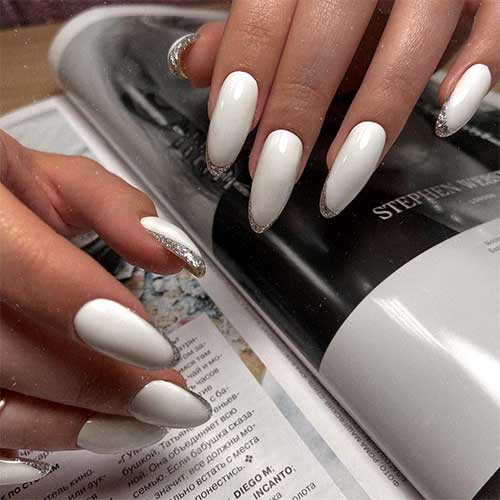 7. White Almond Acrylic Nails with Glitter Stamping Accent Nail Design
Glossy white almond shaped acrylic nails are so cute nails and the design can be more attractive by adding eye-catchy something like a stamping glitter shape such this nail art design idea.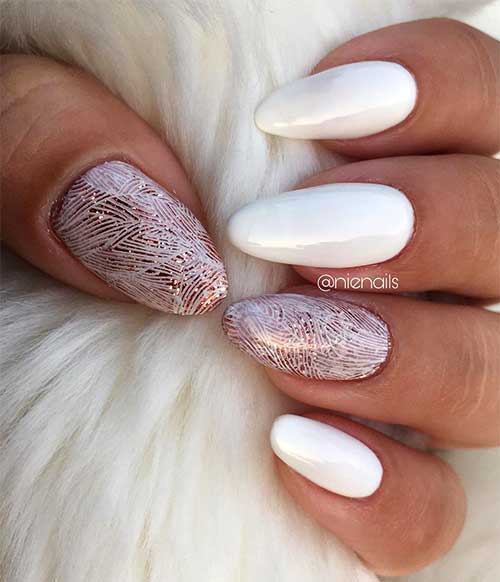 8. Cute white almond nails with glitter Design
This white almond nails that leaves a trail of glitter under the white polish are so cute and attractive and you can do it at home.