7 DELICIOUS, HEALTHY OVERNIGHT OATS RECIPES
Recipe #1: Almond Joy
Love that candy bar with chocolate, coconut, and almonds? Well, now you can have everything that's delicious about Almond Joy in one make-ahead, nutritious overnight oats recipe.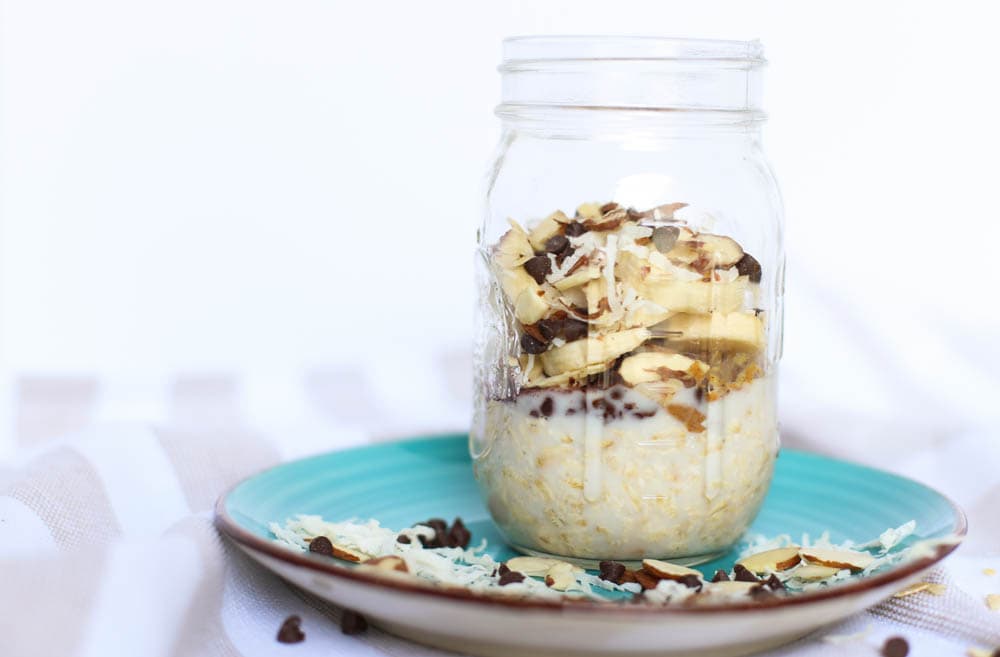 Recipe #2: Strawberry Shortcake
This recipe tastes surprisingly like the dessert we all know and love. Make this when strawberries are in season or use frozen strawberries all year round.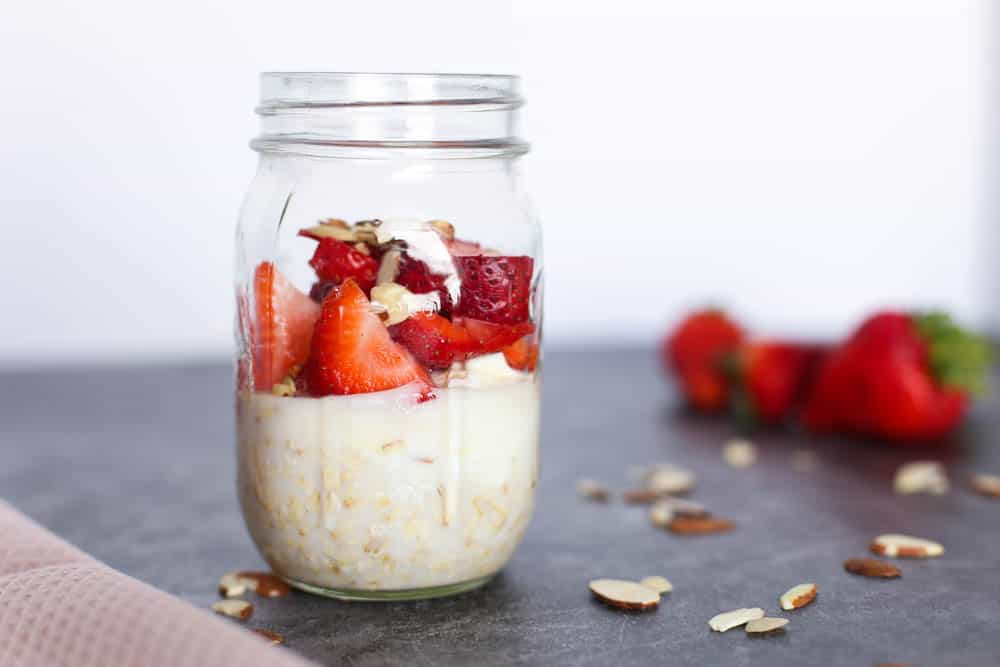 Recipe #3: Peach Pie
This overnight oats recipe combines all the best flavors, crunch, and sweetness of peach pie into a satisfying, nutritious breakfast. Now, that's what I'm talking about!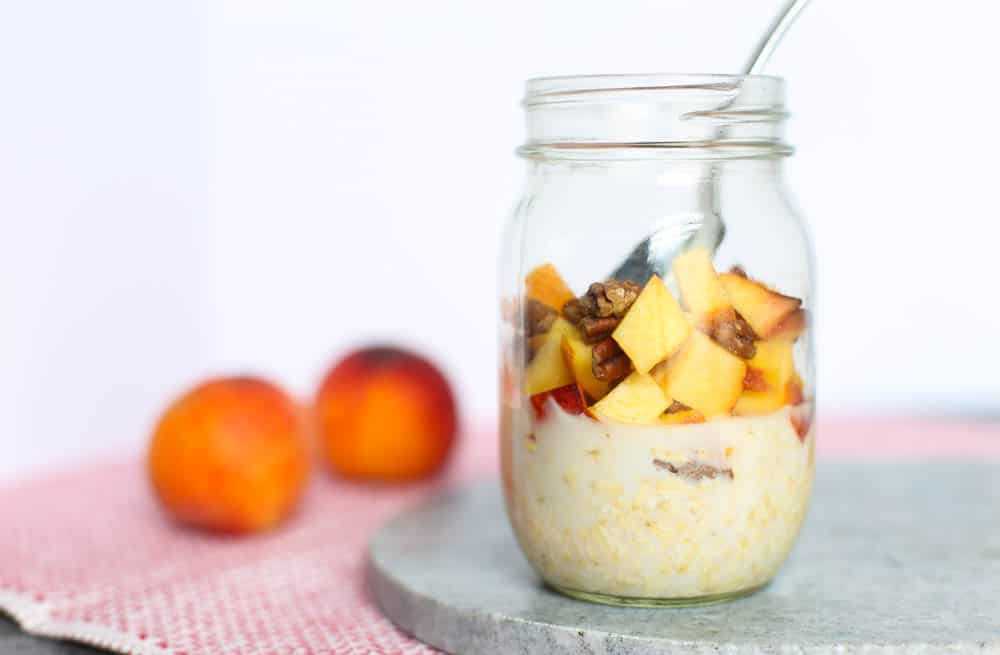 Recipe #4: Blueberry Muffin
Fresh or frozen blueberries, chopped walnuts (optional), cinnamon, and vanilla come together in this oats recipe to create a tasty "blueberry muffin" experience.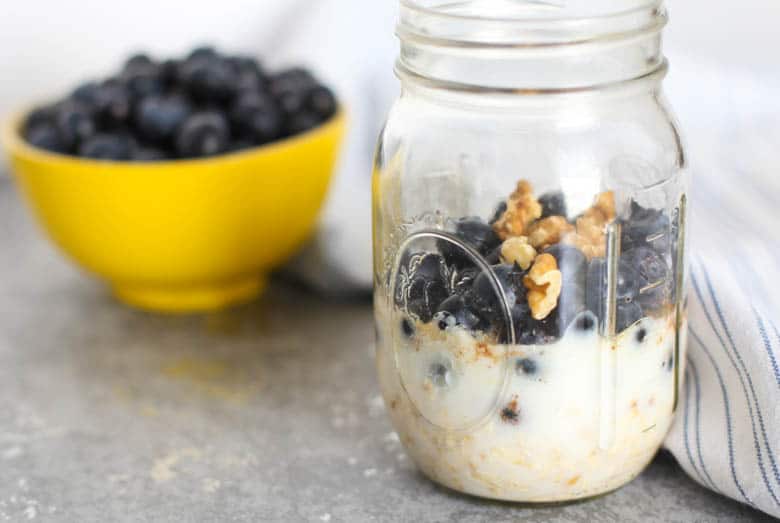 Recipe #5: Raspberry Lemon
Raspberries and lemon zest star in this bright, fresh flavored overnight oats recipe. Whip up a few batches when fresh raspberries are in season or make them anytime with frozen raspberries.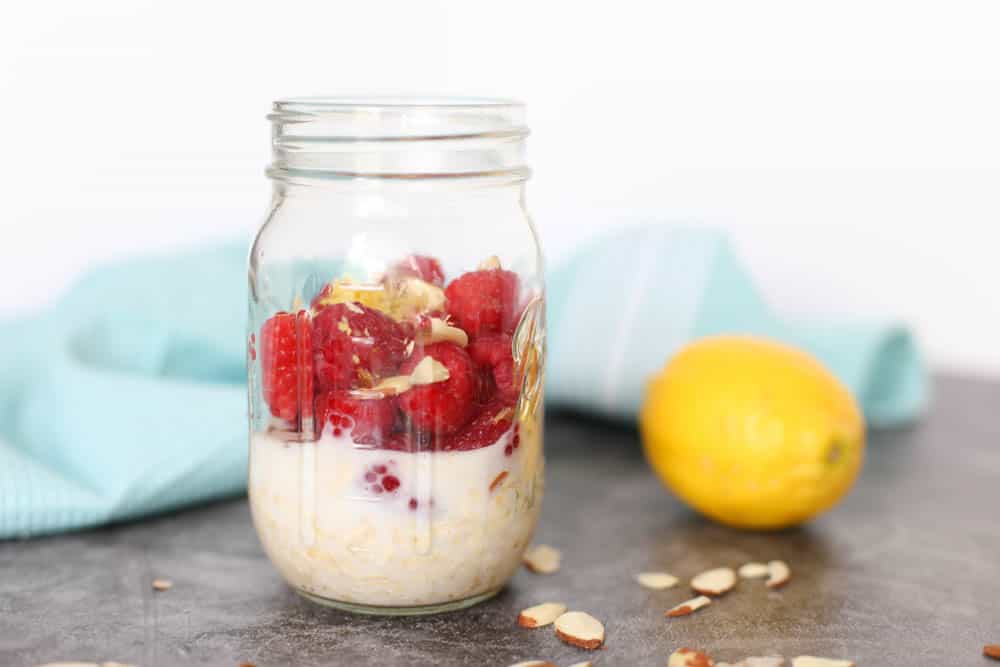 Recipe #6: Peanut Butter and Jelly
You don't have to be a kid to enjoy this healthy take on America's favorite sandwich. Polly and I agreed that this was one of our favorite combinations!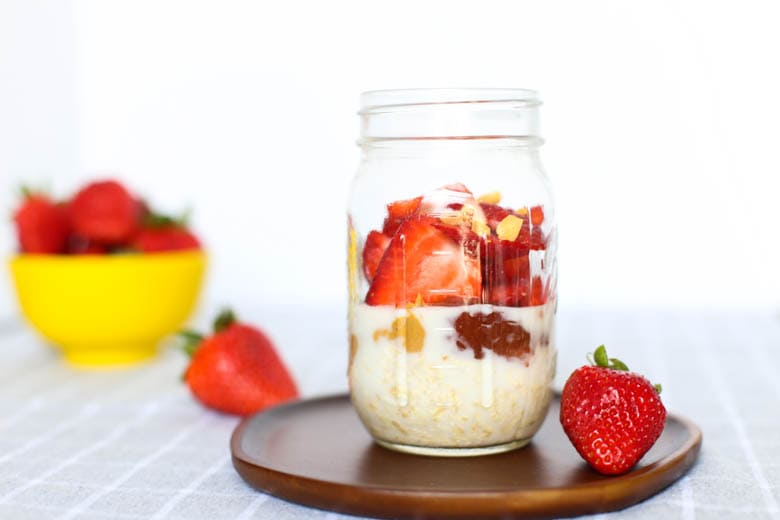 Recipe #7: Peanut Butter Cup
Peanut butter and chocolate marry together in this healthy breakfast that you might mistake for dessert!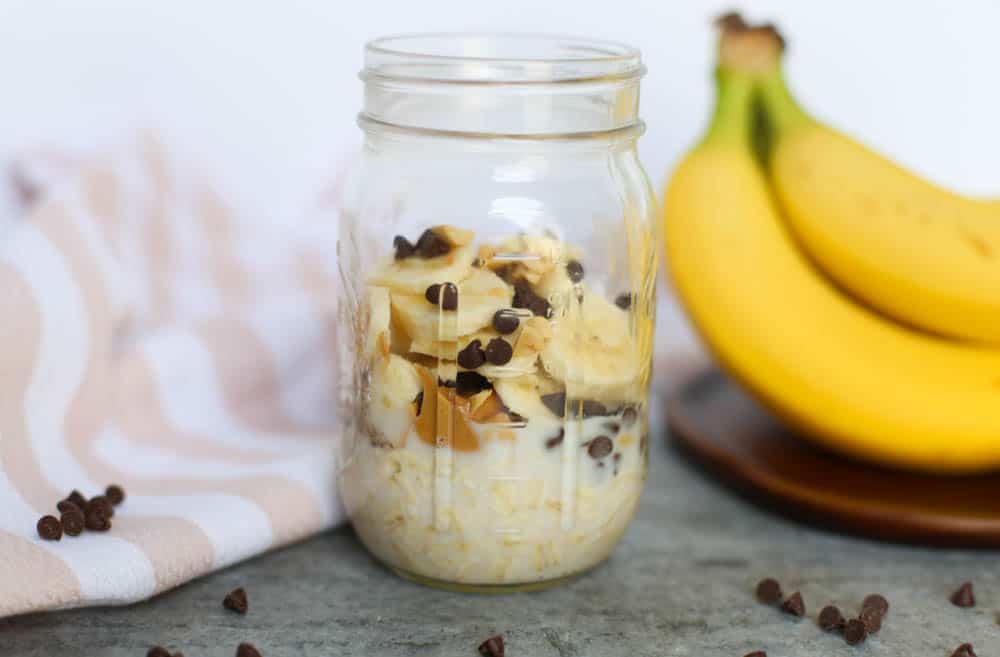 Wouldn't it be fun to have your fridge stocked with several of these flavors for the week ahead?
FAQ: DO I EAT OVERNIGHT OATS WARM OR COLD?
We hear this question a lot. The best way to serve overnight oats is…whatever you like best! Eating them cold or warm works.
Serve Overnight Oats Cold: Shake the jar. Stir in a little extra milk if it's too thick and more sweetener if you'd like. Grab a spoon and eat your oats cold. This is the perfect solution for those mornings when you're on the run!
Serve Overnight Oats Warm: This is our preferred way to serve overnight oats. Shake the jar and then remove the lid. Warm the oats in the microwave for about 45 seconds. Stir. Add more milk or sweetener as needed. Warm up even more, if desired.